Psychological Resilience EXPO 2022
May 18, 2022

-

May 20, 2022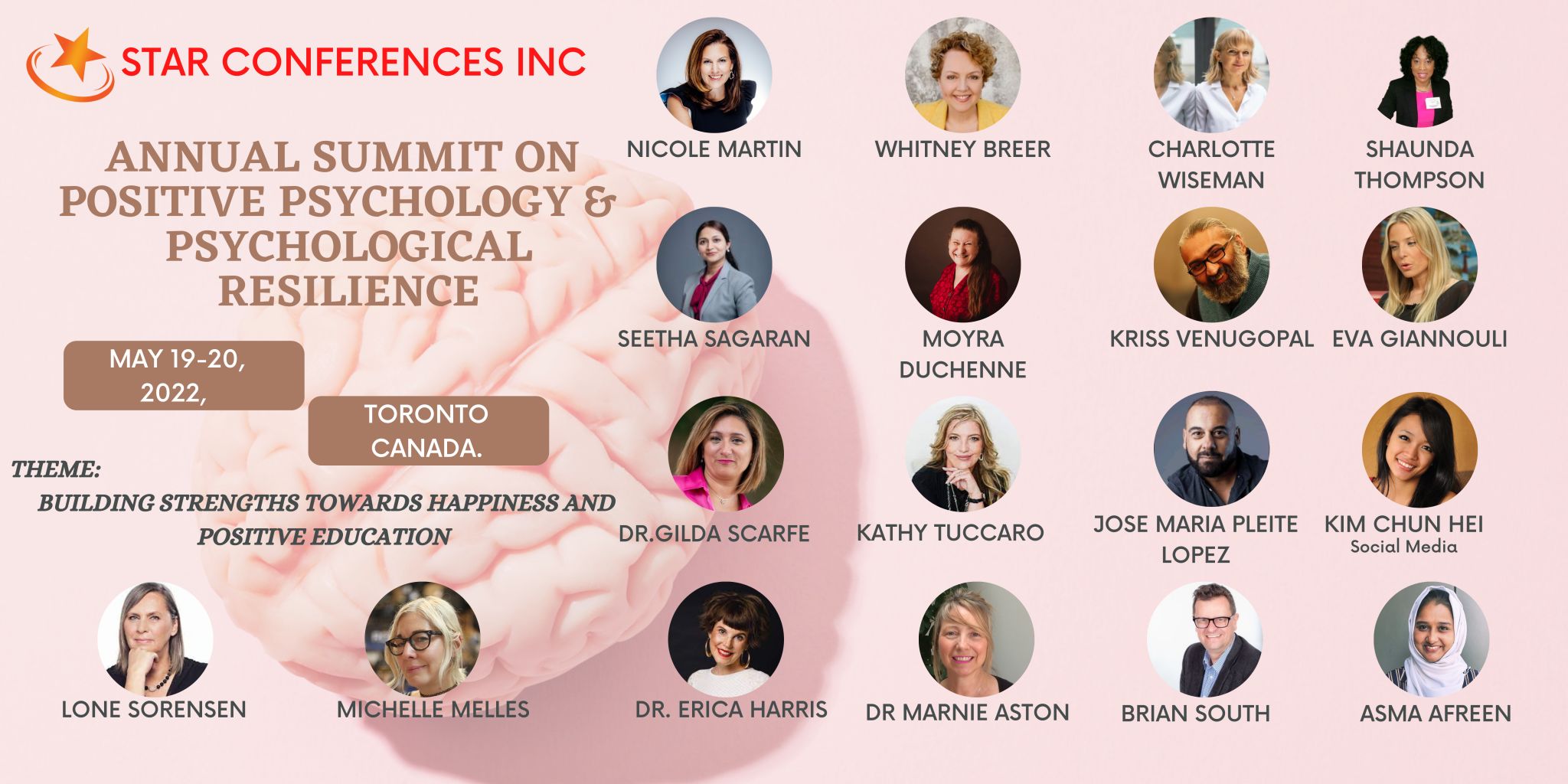 Believe it or not, I am flying to CANADA in May to present LIVE at the Psychological Resilience EXPO 2022! Thrilled to cross our northern border as this topic is near and dear to my heart. Everyone has been challenged in some way in recent years, how we move forward is of great importance. HYBRID so you can attend from anywhere but if you register to travel there, I hope to MEET YOU IN PERSON!
---
Greetings from Psychological Resilience Expo 2022!!
We are pleased to welcome you all to the most awaited " Annual Summit on Positive Psychology & Psychological Resilience" on May 19-20, 2022, Toronto Canada.
Explore your research work worldwide and meet with experts to learn more about us.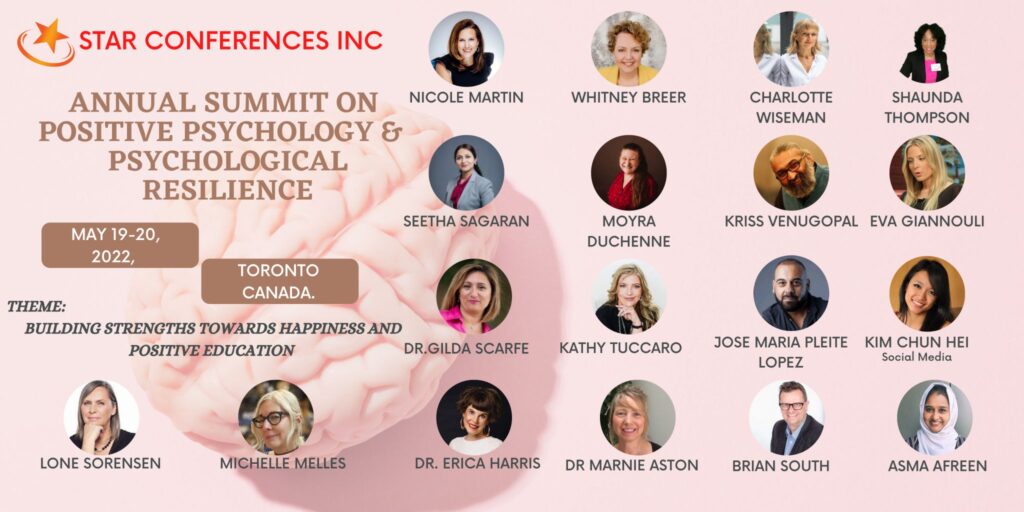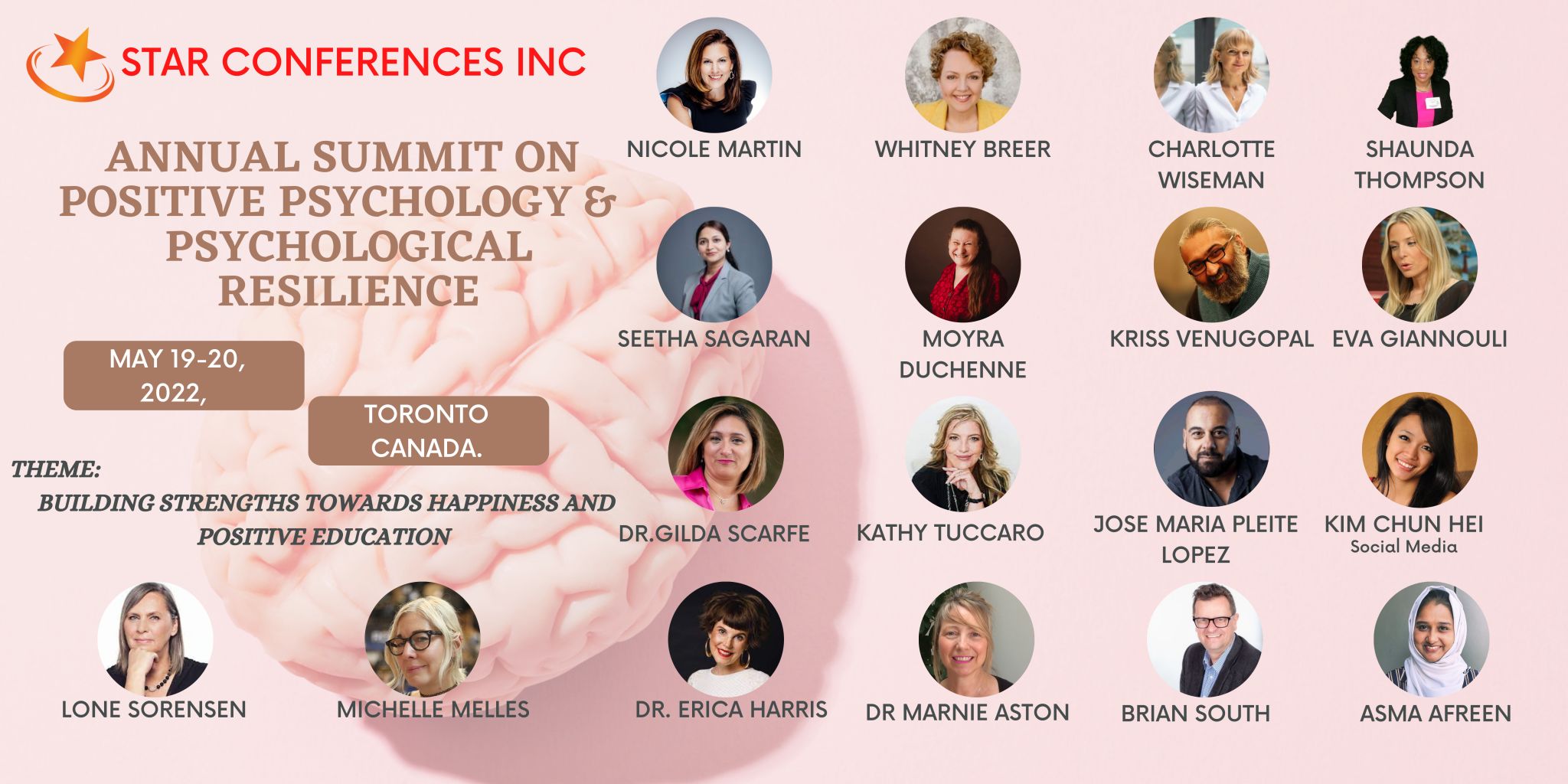 About Conference:
Positive Psychology Forum 2022 will provide a unique integrated platform for discuss the advancing knowledge in fields of Positive Thinking, Psychology, Human Resilience, Mental Health, Wellbeing, Psychological, Psychosocial Interventions, Psychiatry, Psychiatric Disorder, Positive Psychology, Happiness, Stress, Depression, Anxiety, Mindfulness, Yoga, Meditation, Counseling Psychology, Rehabilitation, Cognitive Psychology, Memory and Languages. This global congress will provide a distinctive forum to meet eminent personalities and experience inspiring talks in the field of positive psychology and there will be a great affiliation of psychiatry scientists, professors, psychology practitioners, health care researchers, psychiatric associations, registered psychiatric doctors, and faculty of psychiatry during exciting round table discussions, question-answer sessions and unique poster presentations which will help in modernization and advancement of psychology education and psychotherapy innovations.