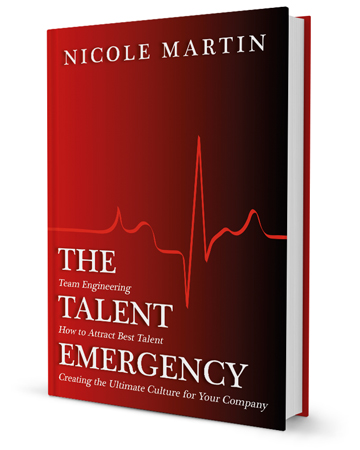 The Talent Emergency
The Talent Emergency delivers a clear message. We are living through the biggest shift of human capital in our lifetimes. Businesses are facing multigenerational, multicultural dynamics in addition to shrinking talent pools. For businesses seeking to retain, attract or compete with talent in the coming five years, the time is now! In this session Nicole will provide specific tools and resources used to provide proven results in business. Nicole has facilitated proven results with growing businesses achieving sustainable returns and you can too! Learn the tools that will help your leaders create the culture needed to attract and retain the best talent during this impending TALENT EMERGENCY!
The Talent Emergency can be facilitated through the book, a keynote presentation, or for your next workshop with our interactive resource, the Talent Emergency Guidebook. Contact us for more Info!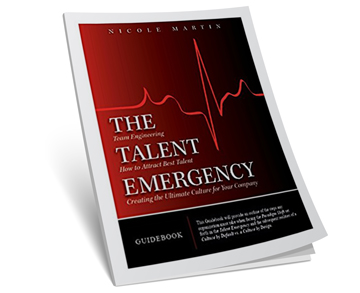 The Talent Emergency Guidebook
The Talent Emergency Guidebook is meant to accompany the book. It is designed as a user guidebook for HR and business leaders to provide an outline of the steps any organization must take when facing the Paradigm Shift set forth in The Talent Emergency and the subsequent realities of a Culture by Default vs. a Culture by Design. The Talent Emergency Guidebook provides an overview of critical considerations from real situations experienced by some of the best companies. This guidebook will take you step-by-step through an analysis your company's operation and help you to create your own Culture by Design.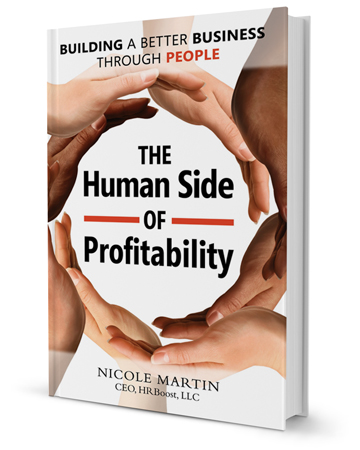 The Human Side of Profitability
The Human Side of Profitability reveals undeniable realities and reflections we face in business, both then and now. Nicole Martin shares her personal experiences and insights in a practical way with real events and stories that have impacted her outlook and passion for people. Leaders in business understand how small improvements can impact profitability while small mistakes can devastate the bottom line. The 11 Fundamental Truths in this book will shed light on areas that can optimize or threaten the human side of profitability. Learn the strategies to achieve results that optimize the HUMAN SIDE of PROFITABILITY!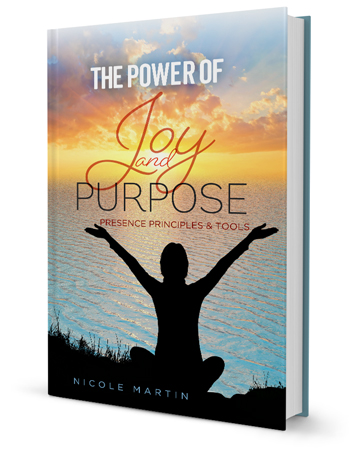 The Power of Joy and Purpose
In The Power of Joy and Purpose, Nicole Martin, Chief Empowerment Officer, Speaker, Author and Futurist invites us to accompany her on a journey of spiritual awakening to claim joy and purpose with the tools and principles of presence. As Nicole makes clear throughout this book, life is not easy; it may be full of challenges that appear insurmountable. Growing through her own experiences, we peer through the veils of our common human experience to discover how gratitude and forgiveness can heal us to move forward in faith and recapture who we are truly meant to be.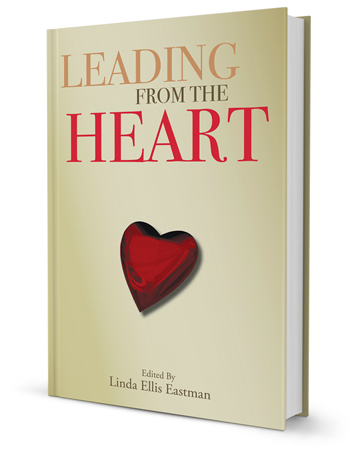 Leading from the Heart
Nicole's chapter in the book, Leading from the Heart, is titled, "Emotionally Speaking." It focuses on the subject of EQ/Emotional Intelligence. This book is a collection of works from 16 amazing authors and female leaders from around the world representing multiple fields including, but not limited to, academia, business, government, medicine, the military and the arts.