Global Women Inspirational Influencers Summit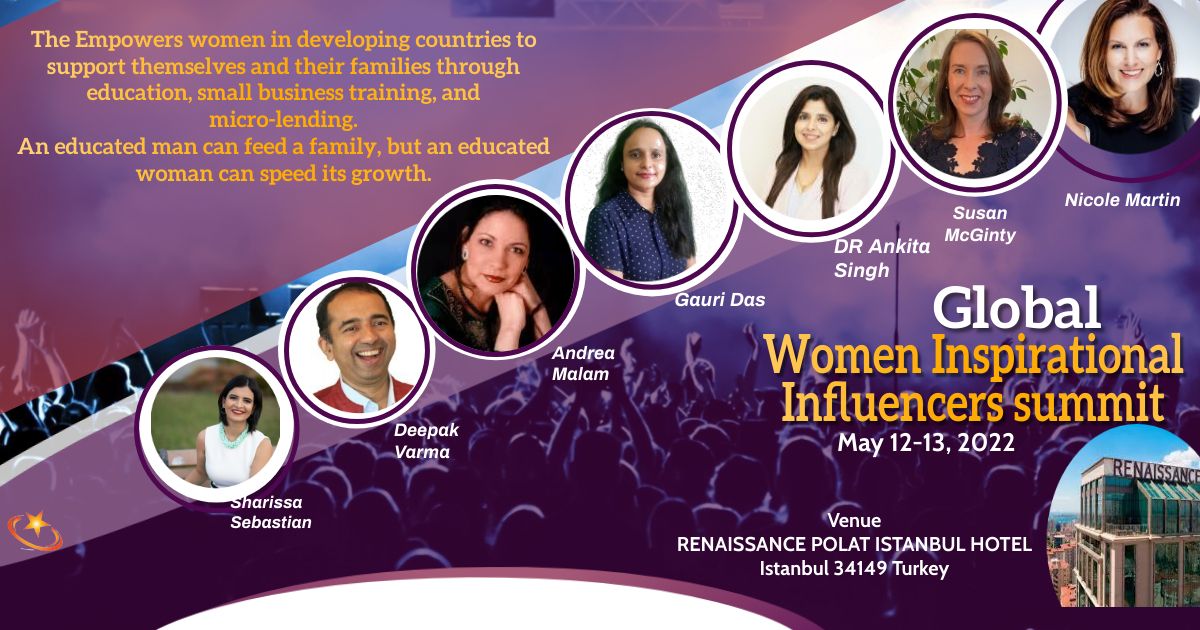 Global Women Inspirational Influencers summit is an interactive platform that enables industry leaders to exchange views, discuss policies and share experiences for women Inspirational Influencers. It is a forum for likeminded professionals both men and women who feel gender is an important organizational issue which impacts the profitability and overall health of institution and also impacts the social set up of a region.
Women Inspirational Influencers Conference brings discussion, thought leadership and sharing of best practices across Health & Wellness, Financial Literacy, Women in Leadership, Women in Entrepreneurship and Mentorship & paying it forward. It is dedicated to the goal of connecting women across various ages, professions and diverse backgrounds to bring the discussion around eliminating gender, pay and socio-economic gaps.
Nicole Martin and John Tinghitella (Virtual Presentation): No Fear Negotiation For Women Premier Annual Summit on Positive Psychiatry and Mental Health